Red Foxes as pets debate.?
I am getting a little annoyed at people for saying foxes cannot be domesticated pets! They are wild animals! That is completely false. The ones that said they shouldnt be domesticated. If you are a pet owner of any kind; fish, frogs, snakes, cats, dogs, chinchiula, rodents of any kind, and birds. Then you cant say that cause at one time all of these animals were not domesticated. So I personally think it is very wrong to say that the red fox cant be domesticated pets and things of the sort! Red foxes can be wonderful pets and happy at the same time. You just need to knbow what you're doing. I of course think that the owner should be checked to be sure that they are responsioble aenough and have the things needed to have such pets for their safety but other than that I think it should be just fine. besides foxes can live 4 times longer then they usaully do in the wild. I have presented my case and will send some links in additional bdetails. TY and God Bless!
Update:
http://youtube.com/watch?v=z08tNY4IJ8Q
&mode=related&search=
http://youtube.com/watch?v=PHgikig-IRA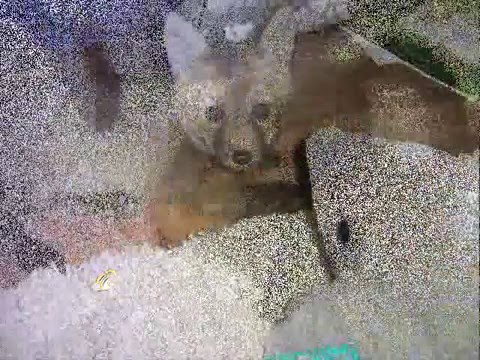 &mode=related&search=
http://youtube.com/watch?v=btpe_9imb4o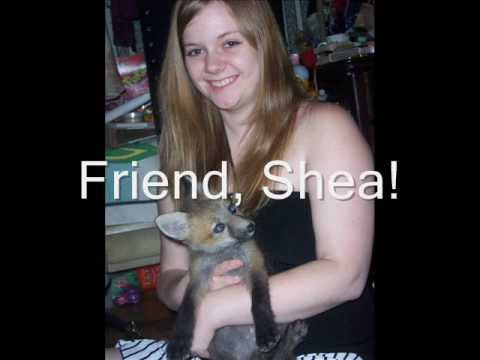 &mode=related&search=
http://youtube.com/watch?v=XcTnIryecDM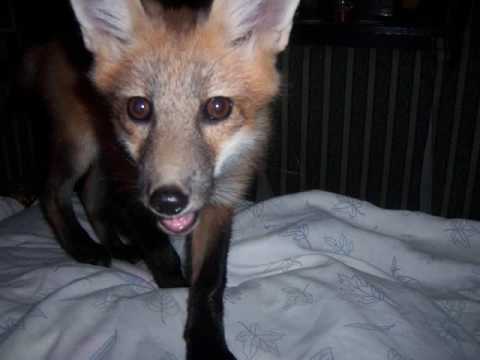 http://youtube.com/watch?v=kDfVOOtoUgw
&mode=related&search=
http://youtube.com/watch?v=kDfVOOtoUgw
&mode=related&search=
http://youtube.com/watch?v=VkLkLZ8Fo-M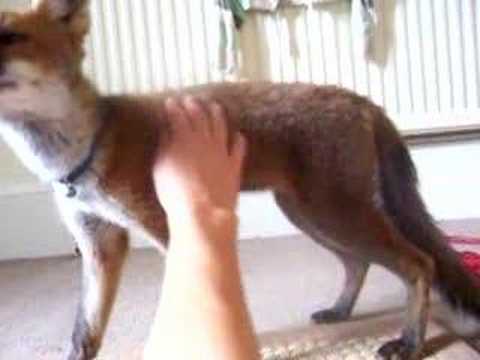 http://youtube.com/watch?v=DfNqNQIAtK4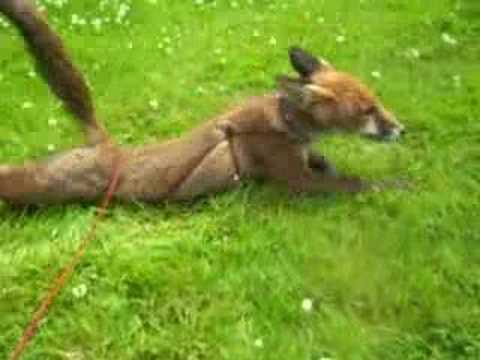 &mode=related&search=
http://youtube.com/watch?v=VkLkLZ8Fo-M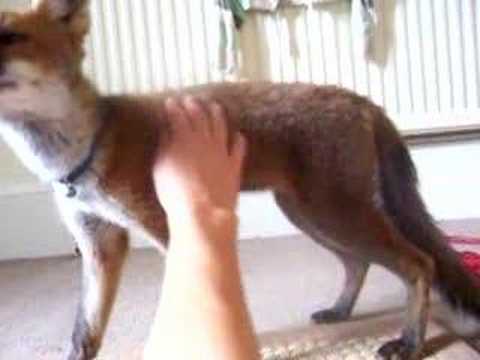 &mode=related&search=
The last one I think the head on the wall is fake ok. I think this proves my point good enough. LOL TY and God Bless!
Update 2:
True bit there are respectful breeders out there ya know! There have been better techniques that have resulted from many years of domestication I believe. They have foxes domesticated for many generations out there as well and guess what! There isnt a surprise that they act just like domesticated dogs! They have domesticated wolves for pets out there and you dont even need a permit! So why cant there be domesticated foxes huh?
If it had no mother and was only young and trainerble i would see no proberlem with it as a pet. My Mother worked at a animal shelter and some one brang in a baby fox because they ran over the vixen (mother) and she was carring the baby in its mouth so i grew up for about the age of 5with a fox and i loved him

By the way haley birds, dogs, cats, snakes, rats, mice and ALL animals were wild creatures, JUST LIKE FOXES before they were domesticated so foxes are just they same as any other pet animal and if a baby fox was about to die i would raise it as a pet, would you

Login to reply the answers

I'm really not sure how you would get one from a fur farm, but even if you did, it would almost definitely be sick or carrying disease because of the terrible conditions of the fur farm. Regardless, Red Foxes are, sadly, one of the most commonly fur-farmed foxes. But before you get too excited, it's important to remember that foxes raised to be pelts are not bred to be loveable; they are bred for the beauty of their fur. That means they're extremely dangerous, aggressive, fearful, and untrusting of humans. It's a miserable existence to be sure, and the foxes grow up fearful and mentally damaged - eager to be fed and scared to death of the person feeding them. But, since you have your heart set on getting one anyway, you need to make sure you have everything you need to legally own the fox. First of all, owning one as a pet is illegal in most cities, in many counties and some states. If that's not a problem for you, you'll probably have to be licensed as a breeder (which means dedicating a lot of land to the operation and being approved by the government), or you have to have a special permit allowing you to own an exotic animal - the latter becoming more rare every day. To get this liscence, you'll need to have a few acres of land for the fox to roam. Confined to a room or a small yard, they will pine away and be miserable - not the sort of thing anyone should do to their animal soulmate. Owning one without the proper permit or license means your fox is subject to confiscation and WILL be killed by authorities if discovered. (State agencies don't relocate or rehabilitate illegal wild animals; they generally don't have the time or resources to bother trying.) It will be hard to hide your fox, mainly because they smell like a skunk. If that doesn't attract attention, I don't know what else will. Once you're all liscenced and have the proper facilities, you'll have to think about vet care. Most vets are not licensed to deal with exotic animals and can lose their license to practice at all if they do so 'under the table.' Foxes in captivity need regular attention to keep them healthy since they are not free to take care of themselves, so skipping the vet is a bad idea all around. Vets licensed to treat a fox will ask to see your 'exotic' license or permit, so it's very important that you have one. And, by the way, most vets probably won't have any clue how to treat a fox, as it's not part of their training. If you still want a pet fox, I wish you luck... you're gonna need it. If you change your mind somehow, you might want to consider checking out yout local animal shelter and adopting a foxy looking dog instead. The only way to help a fur-farm fox is to keep them from becoming fur-farm foxes in the first place... but that's another story.

Login to reply the answers

They may even be more domesticated if allowed the chance to share a life with an appreciative owner. I've never heard of red foxes but they sure sound like a beautiful animal and probably make good watchpets too

Login to reply the answers

if you can make a wild animal a pet then i give you credit my aunt told me that a young fox went in to the horse corral where she helped out ( she kinda has fox looking eyes ) and the little one looked up at her and was wiggling it's ears and wagging it's tail the way she told the story sounded really cut there is a young squirrel that will grab a peanut out of my fingers and go away with it and i leave a few more this happens every day.

Login to reply the answers

How do you think about the answers? You can sign in to vote the answer.

r u CRAZY! i love animals you do to right!? you cannot rip a creature of the earth from its home and say its ''YOUR'' animal! it belongs in the wild forever! what do you want a world were theres no wild animals just pets? dogs and cats and horses and stuff have been bread 4 thousands and thousands of years, they couldnt survive in the wild! do you see what im saying! get a cat! they NEED homes! foxes dont!

Source(s): COMMON SENSE!!!!!!! AND CARE!!!

Login to reply the answers

Red foxes cannot be domesticated as pets.

Login to reply the answers
Still have questions? Get your answers by asking now.