If the winner of the Presidential Election had to take a drug test before swearing in, would Mike Gravel pass?
http://www.youtube.com/watch?v=0rZdAB4V_j8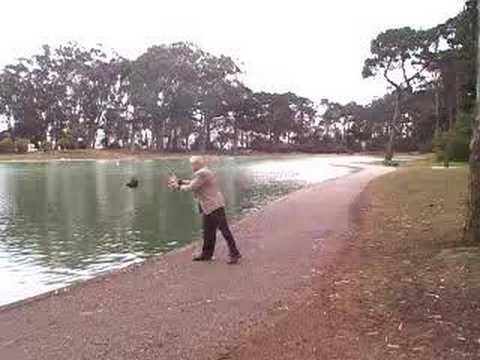 http://www.youtube.com/watch?v=lRwizmuCnOw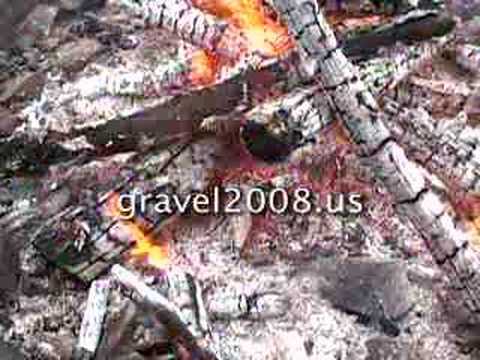 I am a Ron Paul Paleoconservative, but I would vote for Mike Gravel assuming Ron Paul isn't nominated solely on the basis of his psychedelic videos.
Peace Not War - Always!
Update:
Lady Zania - The rock video is about dropping the rock and creating ripples which is what his campaign theoretically wants to do.
He said consultants put him up to it and I think he would be better off with clear messages but I digress.
I agree with his anti war message and outside of Dennis Kucinich is the only Democratic candidate who would pull the troops immediately and would never have voted for war in the first place.
I don't know, and I don't care! Mike Gravel is my first choice, and I think he has all the right ideas about what this country and the people need in a president!

By the way...I do not understand the purpose behind making those films, that you posted the links for, but if you really want to find out what Mike Gravel stands for, I think checking out his website, and then checking out his voting record, on the issues.....would tell you far more than those silly little videos! There are also far better videos than those...as well *sm*

Login to reply the answers

The fact that Mike Gravel's rather heroic reading of The Pentagon Papers on the floor of the United States Senate is almost not known is a true testament to the power of the corporate media

Login to reply the answers

He had absolutely nothing to do with creating or funding or anything with those videos. He explained the rock video in an interview not long ago. Apparently it was two teachers of art and technology from California who came and asked if they could use Gravel in their short films. I'll just give you the link to watch the interview, rather than recite it.

Peace Warrior, by the way, makes an excellent point.

http://www.youtube.com/watch?v=57GOsJNjRkY

&mode=user&search=

Login to reply the answers

It wouldn't matter, all of the candidates have private

physicians who can verify their scripts.

Just another "entitlement" of privilege.

Ok, I checked your links. I would need whatever Gravel's

on, to watch the whole thing. For sure, he's not ok.

Login to reply the answers

How do you think about the answers? You can sign in to vote the answer.

I wonder if he would pass a psychological examination.

Login to reply the answers

Neither could win so who cares?

Login to reply the answers
Still have questions? Get your answers by asking now.