On the latest US KFC TV commercial with the mother and babysitter....?
For the record, it's the commercial that spits out a weird tone in the middle.
Anyway, when the mother rubs her son on her head regarding the KFC chicken and the son tells the babysitter "Boy are you lucky", just after the babysitter says "Thank you", does it appear as if the mother is getting all hot and seductive to her son..looking at him as the mother answers "you're welcome" back to the babysitter?
Is there some sort of sexual innuendo going on with that spot?
Here's the commercial for you to check out yourself.
http://www.youtube.com/watch?v=KMWqIeb7b6g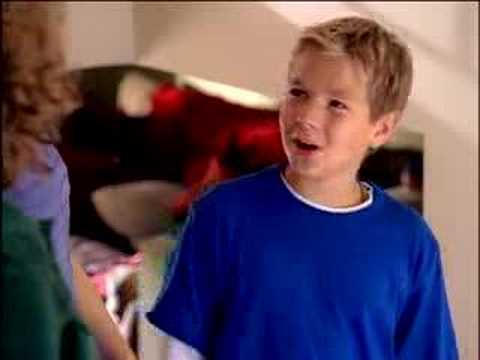 Well, I didn't get that impression at all. She was more exasperated that her son is a little rascal to past babysitters, she was letting out a "Your Welcome...(sigh)"....

I see what you mean. I think she was just took that part alittle too seriously. This is for a chicken commercial not an oscar! lol
Still have questions? Get your answers by asking now.