I heard some say that henry doesn't cheat... watch these then...?
http://www.youtube.com/watch?v=rTGfyV_mgUk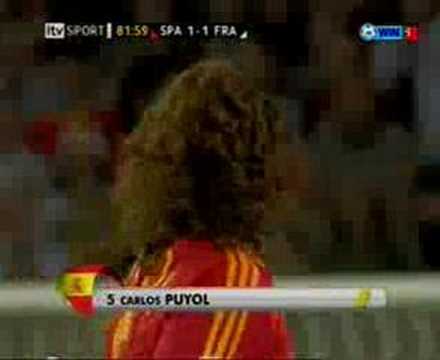 http://www.youtube.com/watch?v=T8HE8tSfurM
&mode=related&search= - and look at that, sergio ramos still congratulating france... that is the perfect player!
here - look at that - a big cheat! http://www.youtube.com/watch?v=1e5AIiSt6PI
cannavaro didn't even touch his face! - http://www.youtube.com/watch?v=hIYHX4SRk74
Update:
yeah, drogba does dive...
Update 2:
i am not a spurs fan, and ifact, i just like chelsea (justmy fav in premier league) and i am a real madrid fan!
Update 3:
i am not a spurs fan, and infact, i just like chelsea (just my fav in premier league) and i am a real madrid fan!
he cheats!!!he dives so many times so the player who made the foul get booked or maybe get sent off.why does henry fans doesn't want to confess that henry dives.even drogba fans confess that drogba dives(i think).

hey speed demon i know your a chelsea fan so i want to ask you something does drogba dive?

Oh yeah such damning evidence one incident in the WC that is well known by now. What about the times he's skipped over defenders when he could have gone down on numerous occasions. Defenders have even thanked him. I take it your a spurs fan, look no further then the king of divers that started it all off at your club... the diving German. I've just read your a Chelsea fan... what about Robben then, got any youtube clips on him? or will it take up too much ram on your pc?

haha did not especially a lot care, yet i do preffer any u . s . a . over German NT lol so definite, astounding strike by using Grosso! And in finals i back wanted Italy to win greater through fact ive disilked France when you consider that 1998 WC and that they are cheating targets

You're deranged if you don't realize that C.Ronaldo is the King of divers compared to Henry. I mean come on, the refs don't even fall for C.Ronaldo's dives anymore!!! i actually like C.Ronaldo's skills i think he has terrific footwork but damn, if only he didn't dive so much

LMAO @ terry h...!

How do you think about the answers? You can sign in to vote the answer.

Yes,but wich footballer isn't.He is very good but look at th rest of the players they all cheat(Maradona,C.Ronaldo,even Ronaldinho now started...)

Youtube doesn't work on my Computer, if you wanna know who the real cheat is, then look up videos of your precious C. Ronaldo

henry is the biggest cheater and Arsenal does cheat a lot

Henry is the biggest cheater !

drogba is master of cheat...

Source(s): :D
Still have questions? Get your answers by asking now.