is bin ladin a threat? when did he become a threat?
If we knew bin ladin was a threat then why was Bush so unconcerned?
http://www.youtube.com/watch?v=JRY_BOYeySc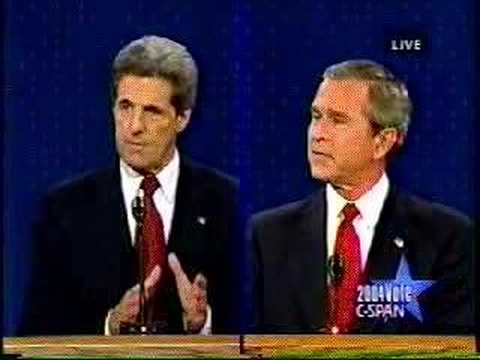 &mode=related&search=
Update:
Q Mr. President, in your speeches now you rarely talk or mention Osama bin Laden. Why is that? Also, can you tell the American people if you have any more information, if you know if he is dead or alive? Final part -- deep in your heart, don't you truly believe that until you find out if he is dead or alive, you won't really eliminate the threat of --
THE PRESIDENT: Deep in my heart I know the man is on the run, if he's alive at all. Who knows if he's hiding in some cave or not; we haven't heard from him in a long time. And the idea of focusing on one person is -- really indicates to me people don't understand the scope of the mission.
Update 2:
Terror is bigger than one person. And he's just -- he's a person who's now been marginalized. His network, his host government has been destroyed. He's the ultimate parasite who found weakness, exploited it, and met his match. He is -- as I mentioned in my speech, I do mention the fact that this is a fellow who is willing to commit youngsters to their death and he, himself, tries to hide -- if, in fact, he's hiding at all.
So I don't know where he is. You know, I just don't spend that much time on him, Kelly, to be honest with you. I'm more worried about making sure that our soldiers are well-supplied; that the strategy is clear; that the coalition is strong; that when we find enemy bunched up like we did in Shahikot Mountains, that the military has all the support it needs to go in and do the job, which they did.
Update 5:
im not talking about the BS aroud the debate fine it wasn't said in the debate with KERRY but he did say it...and has said things before and later denied having said them. he is unstable.
Well, clinton thought he was a threat...

Login to reply the answers

You act as though the guy has his finger on a great set off to wreck us all. the respond on your question, in spite of if, is not any. What he cares approximately is the secure practices of his very own human beings, their means to stay independently of the U.S., and to stay favourite, respectable lives. while those are happy, in spite of if he himself isn't extremely going to give up, he will lose extremely some his following while they comprehend they are struggling with for not something.

Login to reply the answers

that tape was doctored, Bush said that just a few months ago. I can't believe people believe things they see on YouTube!

Login to reply the answers

Search me. I spend my time on youtube.

Login to reply the answers

How do you think about the answers? You can sign in to vote the answer.

bin laden is obviously of no threat and never really was.

Login to reply the answers
Still have questions? Get your answers by asking now.